Labor Day Weekend 2010 marked the much celebrated Sausalito Art Festival's 58th year. This top rated festival afforded 200+ national and some international artists the opportunity to display and sell their art to a select audience in the beautiful Marin County location.
A variety of fabulous live music played all day long on 2 (widely spaced) stages.
I've been fortunate enough to do this three-day event several times over the years. This year, I understand attendance set new highs. That was certainly true for me judging by the enthusiastic visitors to my booth!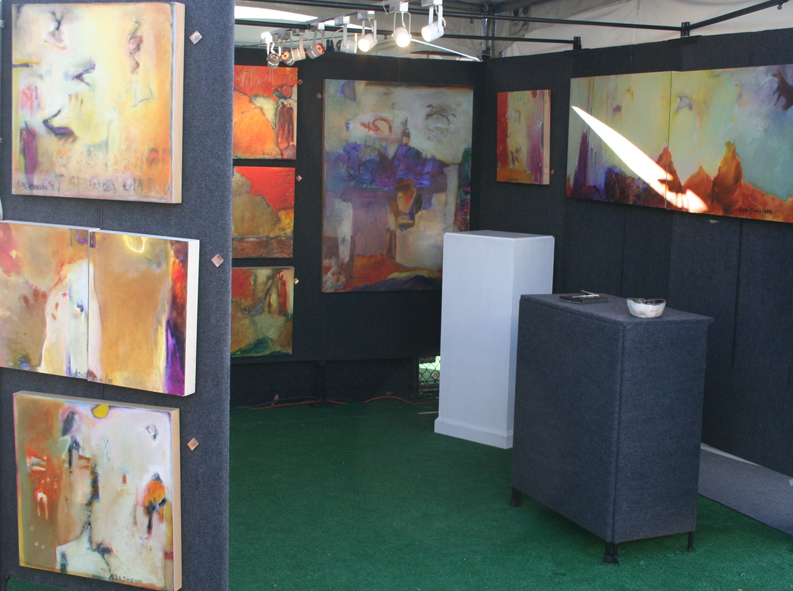 My booth at Sausalito Art Festival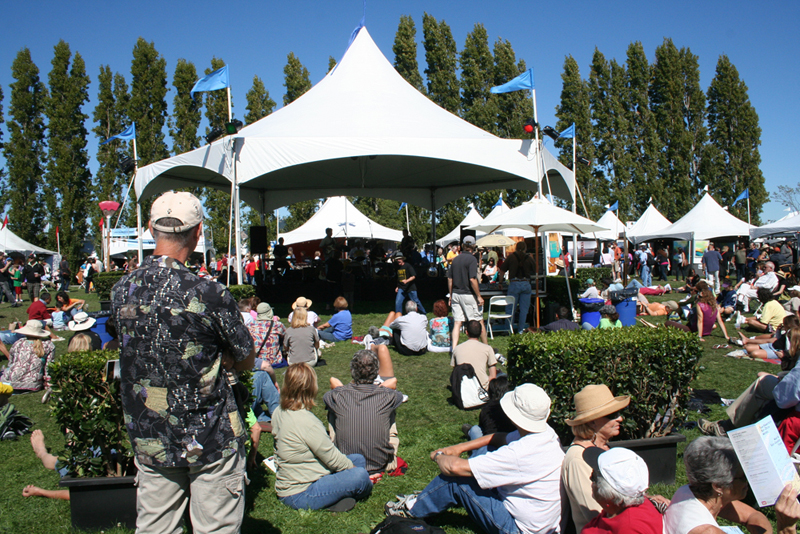 The "smaller" stage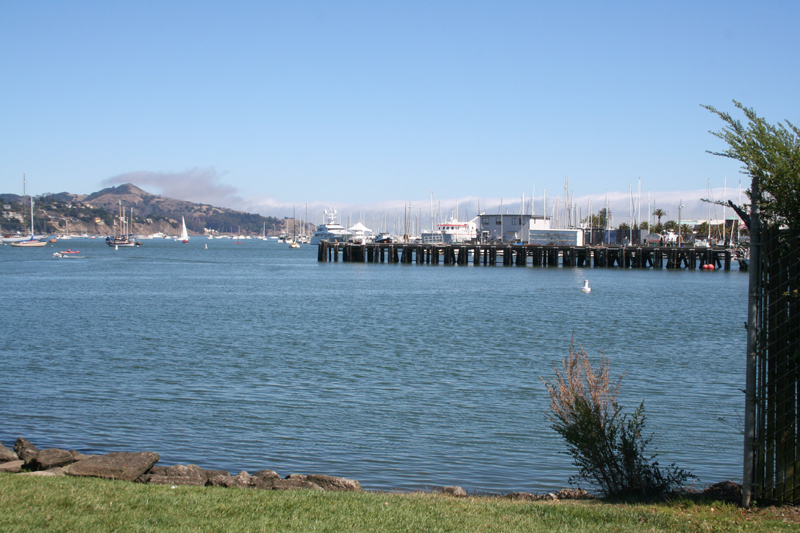 Typical view in gorgeous Sausalito!