Greetings…
to you who've expressed interest in my art – this newsletter is for you! I've entered the 21st century and have decided to start sending occasional email newsletters. In this and future mailings, I'll tell you about the latest paintings, shows, ideas, techniques.
On exhibit now . . .
By the time you read this edition, my annual exhibit at Desert Art Collection in Palm Desert will have opened on March 20. "We Are What We Write" runs through April 12.
Inspiration . . .
Those of you who have followed and collected my art through the years will know that a continuing thread in my paintings is a fascination with ancient cultures as reflected in their writings. Scratched or painted on stone, brushed onto paper, or baked onto ceramic tile, these visual signals are almost as good a clue to a people as the content of these messages.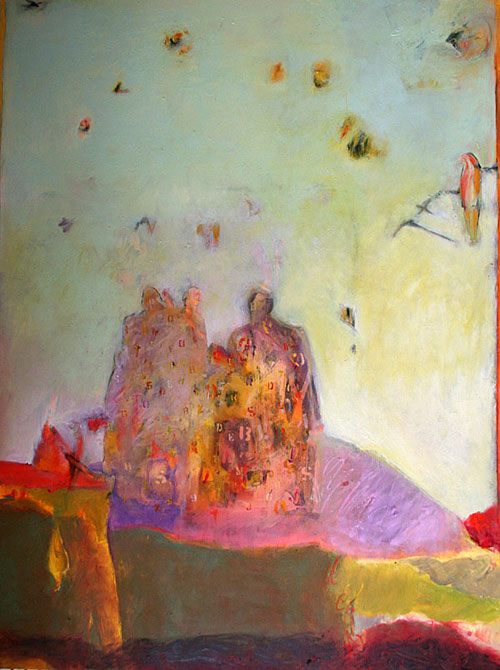 "Our Stories" 48×36
"Our Stories" above, is the latest in the continuing series "Ancient Rituals/New Traces". This idea explores the visual connection of shapes in nature – rocks, shells – to letter shapes adopted and adapted to written communication.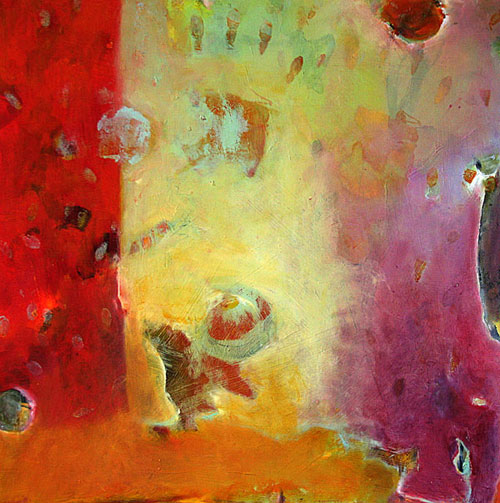 "Signature" 20×20
Being experimental in my art, I've explored this idea in various media such as watercolors, pastel, collage and ceramics. But for the last 10 years, oil sticks on panel have been my medium of choice, allowing a direct and gestural technique. "Signature" displays my unusual approach of painting/drawing with oil sticks with my hands only. My palm print is my "signature" or characteristic "brush work".
I'd love to hear from you!
Email me at aida@aidaschneider.com or contact my studio directly (909)794-4487. You may also browse my online gallery at aidaschneider.com.
Or in person (best of all) at the opening reception Thursday, April 7, 5-8, Desert Art Collection, 45-350 San Luis Rey Avenue, Palm Desert.