Inspiration
What Is It? How Does One Get It?
Sometimes, I might find I have more to say about one of my previous ideas. Recently as I reviewed a series I painted three or four years ago exploring the act or state of suspending various shapes, objects or letters. I found myself excited by a flow of new possibilities and a need for further development. My new exploration, below, yielded a leaner, subdued palette which infuses "Suspensions" with enigma and a certain disorientation.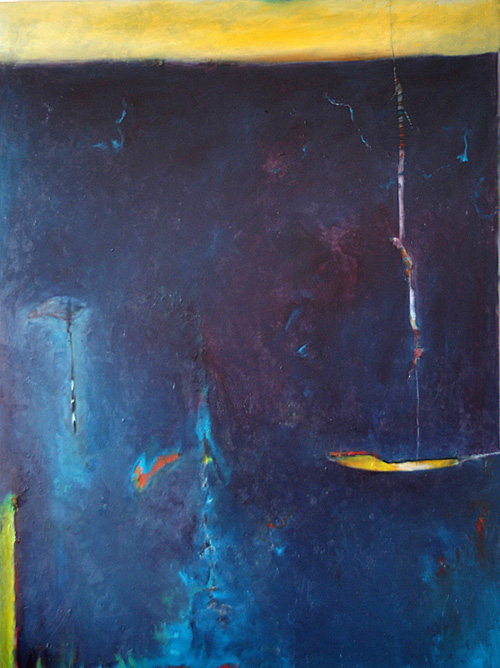 "Suspensions" 48″x36″x1.75″
NEWSY BITS:
END OF ONE SHOW . . .
The month-long show at Desert Art Collection closed mid-April ending in a big commission. A gallery client liked one of the exhibited pieces, but wanted it in different dimensions and quite a bit bigger. I was happy to oblige with "Winds of Change Three Suns".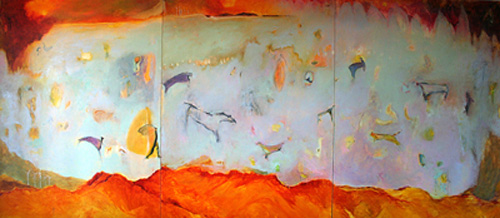 "Winds of Change Three Suns" 48″x108″x2″
Also at the Desert Art Collection is an ongoing exhibit. I stopped by and took a little video of it.
"Desert Art Collection"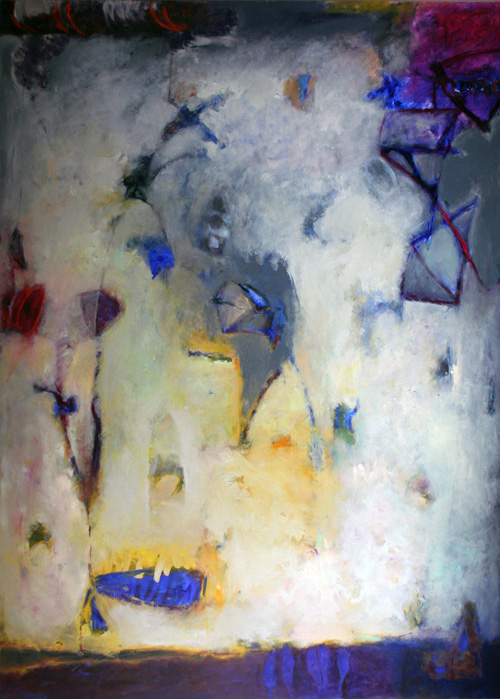 Celestial Debris 66″x48″x1.75″
AND JUST HEARD
Two other paintings in the Celestial Debris series have been published in Crussell Fine Arts Gallery's Santa Monica book. Click here for purchase information.
INSPIRATION?
Well sometimes just looking at my palette turns it on!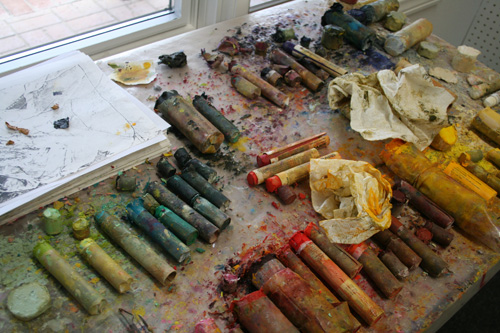 NEXT TIME . . .
I'll tell you about my newest publications, both online and in print. Until then! Aïda.