Do you think it's true that…
the whole is greater than the sum of its parts?
I think it's especially true in the visual arts, where the eye will often make its own visual connections to successfully resolve or enrich an image.
Recent Discovery…
The
Oceanside Art Museum
just north of San Diego! On a recent visit, our family group was rewarded with an extensive exhibit of Italian artist Italo Scanga's assemblages – an ingenious example of the whole being greater than its parts. Old machine parts and other castoffs successfully transitioned to sculpture.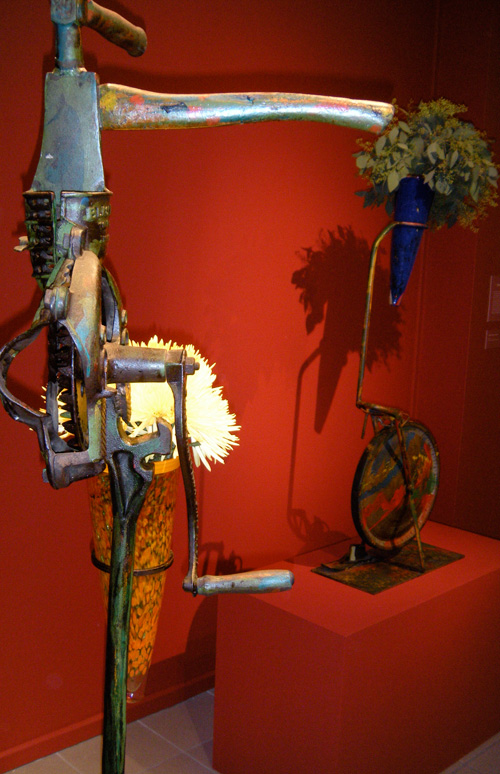 Italo Scanga sculpture
Also on exhibit was a retrospective exhibit of Francoise Gilot's paintings and collages, as well as Beatrice Wood's ceramics.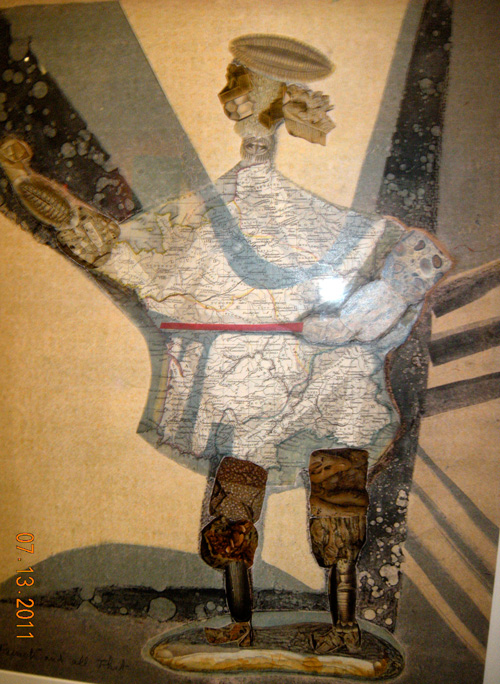 Françoise Gilot's collage
In the Studio
"Marked" is a continuing exploration of suspension series, where I'm led (and lead the viewer) into enigmatic, unlikely places!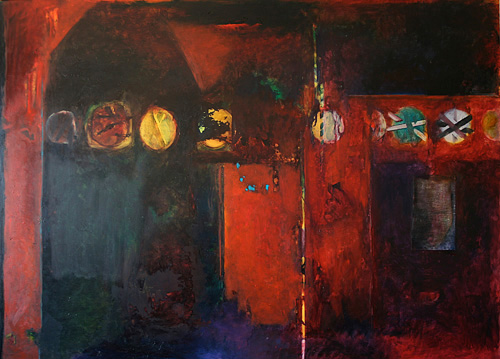 "Marked", 48"x66"x1.75″
I just completed my latest addition to the suspension series. "Conundrum" will pull you into mysterious depths. I continue to find oilsticks a fascinating and rich medium in which to work.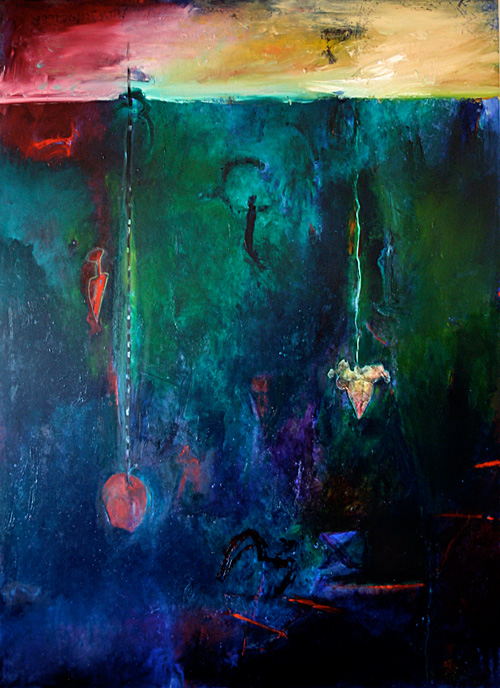 "Conundrum", 66"x48"x1.75"
Newsy Bits
The DMQ Review publishes online well-known poets' work "illustrated" or evoked by a painter's images. For their Summer issue, several of my paintings were chosen to accompany the verses. Take a look
at their website
. My painting "Crossings" appears in Crussell Gallery's "International Survey" publication currently available at 15% off
from their website
.
I'd love to hear from you at aida@aidaschneider.com.
Until next time have a glorious Autumn!