Is there anything that celebrates Spring as happily as the heady perfume of orange blossoms?
Breathing in these wonderful scented breezes from citrus groves in the surrounding neighborhood inspired me to paint "Red Cross" below. The palette, a spectrum of oranges and whites, is a departure for me and the possibilities in that direction are intriguing for further investigation.  Now if only I can provide the "bouquet"!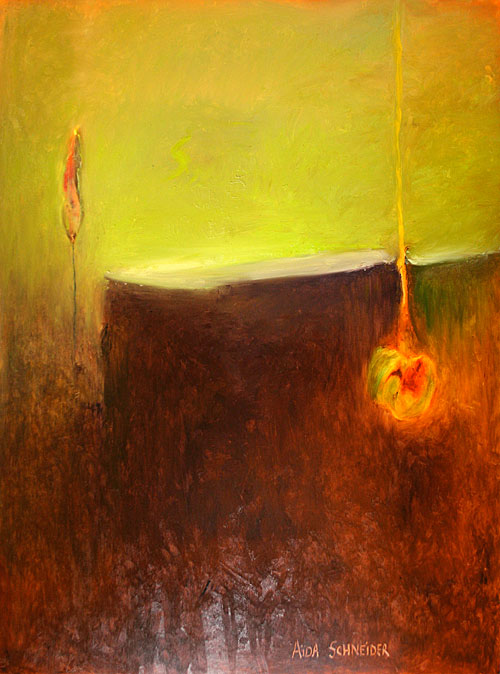 "Red X" 48"x36"x2"
Annual Show in the Desert
My annual show at Desert Art Collection in Palm Desert, Californiaopened March 1 with a collection entitled "The Sum of Its Parts". The exhibit will run through April 4. I do hope if you're in Southern California you'll visit this  unique art gallery to view my collection of new paintings which includes the triptych "Green X".

 "Green X" 36″x48″x2″
2011 Redlands Area Studio Tour
One Sunday last December four local artists and I opened our studios to collectors and others interested in viewing art. We had an opportunity to show visitors where and how we work. This was the first such event in this area and it proved to be a huge success. Many of you who had occasion to visit suggested making it a two-day event – a distinct possibility!
Don't Miss
the ongoing exhibit "Clay's Tectonic Shift 1956-1968" at the Ruth Chandler Williamson Gallery in Claremont, California. Running through April 8, the exhibit showcases several iconic pieces by Peter Voulkos, John Mason and Ken Price. These three artists changed our perception of clay as a medium used solely in craft, to clay as a valid material for making fine art.

"Cross Form" John Mason 1962-63

"Black Profile" Peter Voulkos 1959


I'll end this Newsletter to you with my best wishes and another recently completed painting.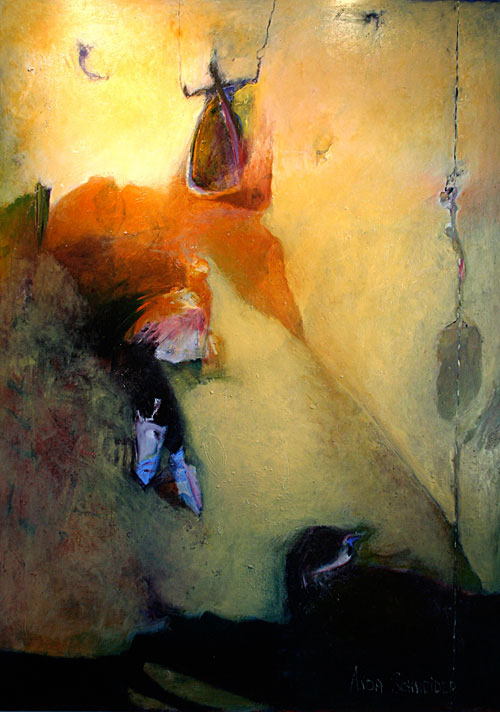 "Weightless" 66"x48"x2"