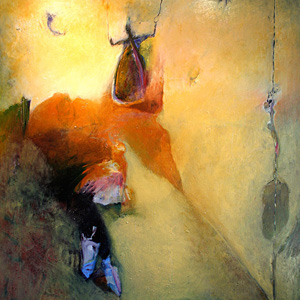 The fusion of ideas in these paintings represents my background growing up in the Middle East and my adult life in the Southwest. Arabic letters form the first layer, overlaid with symbols of the Southwest.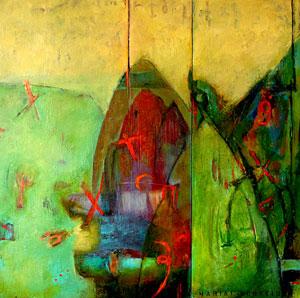 Wassily Kandinsky's describes abstract paintings: "Of all the arts, abstract painting is the most difficult. It demands that you know how to draw well, that you have a heightened sensitivity for composition and for colors, and that you be a true poet. This last is essential."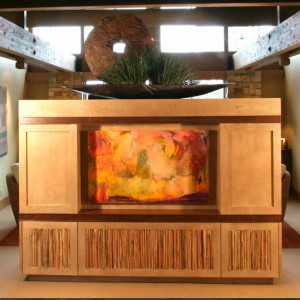 View a selection of paintings in installation.